North Central West Virginia Home Builders Association
Chartered by the National Association of Home Builders (NAHB) in 1985, the North Central West Virginia Home Builders Association (NCWVHBA) is a 501(C)(3) non-profit West Virginia Corporation. We are a trade association representing builders, developers, and related industry professionals in Barbour, Doddridge, Gilmer, Harrison, Lewis, Marion, Monongalia, Pocahontas, Preston, Randolph, Taylor, Tucker, and Upshur Counties. Our focus includes providing resources for homeowners interested in locating professional assistance with building and home improvement projects and serving as a resource to help our member businesses thrive.
Your Regional Home Builders Association Chapter
Members of NCWVHBA enjoy a 3-in-1 membership. North Central West Virginia Home Builders Association (NCWVHBA) is the regional chapter of the statewide Home Builders Association of West Virginia (HBAWV) and the nationwide National Association of Home Builders (NAHB). NAHB is a trade association that helps promote the policies that make housing a national priority. Since 1942, NAHB has proudly served its members, the housing industry, and the public at large. The North Central West Virginia chapter is dedicated to educating and meeting the needs of our members and promoting the betterment of the local residential building industry.
Our Mission
The North Central West Virginia Home Builders Association is the voice of the residential building industry, serving as a resource for supporting our members in their efforts to provide and expand opportunities for consumer access to safe, decent, and affordable housing.
Our Core Values
Integrity
At NCWVHBA, Honesty, Integrity, and strong moral principles are our driving force. Our members choose to embrace and exhibit consistent professional ethical standards of the highest degree.
Trust
As professionals representing our industry and entrusted to serve the housing needs in our communities, we strive to conduct ourselves in a reliable and trustworthy manner.
Education
Knowledge is the cornerstone of the building industry. Therefore, we work to facilitate the continued learning and development of skills and values amongst our members.
Credibility
We strive to act in a manner conducive to maintaining and enhancing the housing industry's reputation of respectability, trustworthiness, excellence, and professionalism in the communities we serve.
Competency
Our members have successfully passed all requisite trade examinations related to their industry and completed a minimum of 2,000 hours of satisfactory work.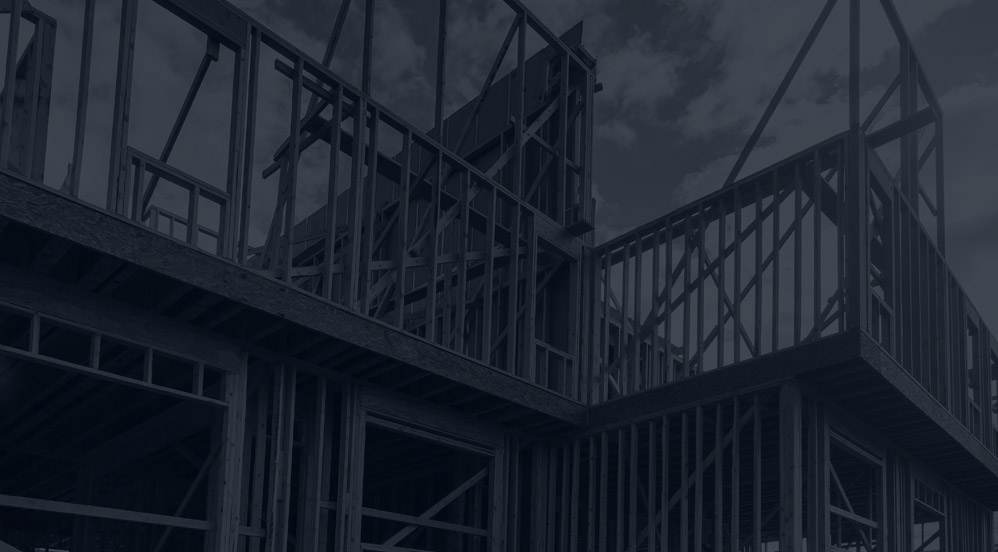 Who Are Our Member Builders?
Our member builders are your friends, neighbors, business partners, and fellow community members. These dedicated individuals live here and work here. They believe in promoting responsible growth and display a genuine concern and respect for the people of North Central West Virginia.
Our members are the contractors, architects, plumbers, and carpenters that built your homes, parks, schools, businesses, and neighborhoods. They provide shelter and security to both homeowners and renters. They have a vested interest in preserving our quality of life.
Our members are the realtors, farmers, and suppliers interested in promoting financial security, protecting private property rights, and championing sustainable development. Their work includes creating the capital that serves as a source of revenue and funding for local schools, government, and infrastructure, as well as the means to provide safe, clean, affordable housing.
Why Do Business With a Member?
Members support HBA at the local, state and national.
Members volunteer their time and talent to help the association accomplish its goals.
Members recruit their colleagues and business contacts to become members.
Members serve on committees and councils gaining valuable networking opportunities while helping to advance the association's mission.
By doing so, you increase the value of your membership to the HBA.
Members are strong supporters of the local and state PACs and BUILD-PAC.
Members are a major source of non-dues revenue through sponsorships, advertising, etc.
As industry partners, members are a valuable resource for business and management tips.
Members are heavily invested in your business success: You win, they win!
Why wouldn't you do business with a member?
What Is a Certified Green Professional?
The North Central West Virginia Home Builders Association strongly supports Green Building. We actively encourage our members to learn more about why sustainable green building and remodeling methods are important and how they can benefit you, your business, customers, and our shared environment. As customer concern with energy, water, and resource-efficiency and environmental quality continues to increase, competencies which align with the ICC 700 National Green Building Standard are becoming an ever more valuable asset for our members. If you are interested in learning more about becoming a Certified Green Professional (CGP)™ or Master Certified Green Professional (Master CGP)™ please contact the NAHB.

We Welcome Community Partnerships
The North Central West Virginia Home Builders Association supports our members by working to promote a streamlined, predictable, and efficient project approval process, and integrity in zoning regulations. We support building laws, policies, codes, and regulations that are fair, well-designed, and competently crafted to promote the ability of our members to meet the community's housing needs efficiently. We welcome partnerships with individuals, businesses, and governmental entities that share our vision and want to work with us to achieve our common goals.
Contact NCWVHBA
If you are interested in learning more about the North Central West Virginia Home Builders Association, we would love to hear from you! For your convenience, the links below provide details about some of our most frequently requested information topics. You can contact us online or call: (304) 599-0880.